Sanitizer Soap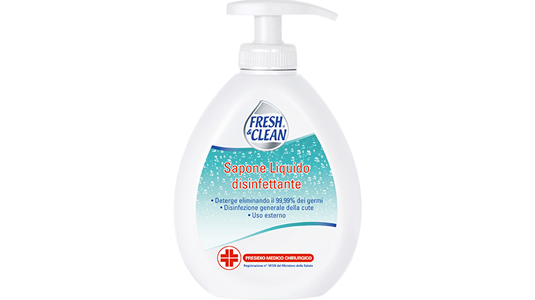 Sanitizer Liquid Soap with antibacterial function.

The Sanitizer Liquid Soap guarantees quick sanitation of the skin and hands, in all situations where it is necessary a sanitizing action.

Liquid Sanitizer Soap
Liquid Sanitizer Soap
Designed for antiseptic washing of hands and skin. Eliminates 99.99% of bacteria.
Formulation with eudermic pH that respects the balance of the skin.
Also suitable for children.
MEDICAL SURGICAL DEVICES
Registration n° 18728 of the Italian Ministry of Health