Soap Cream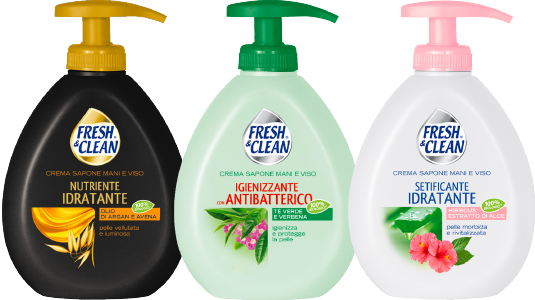 Hand and Face products are physiological and Dermatologically Tested pH.
They offer a pleasant creamy texture that, in contact with water, dissolves in a soft foam to caress hands and face in a delicate cleansing action, protecting the skin balance.
Argan Oil and Oats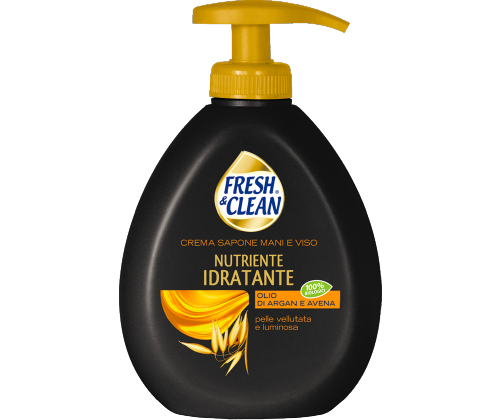 Argan Oil and Oats
NOURISHING AND HYDRATING
Soap enriched with precious organic Argan oil and Oat extract, protects the natural beauty of hands and face from dehydration and redness with a nourishing and hydrating action that revitalizes the skin leaving it bright, soft and with a pleasant smell.
Green Tea and Verbena
Green Tea and Verbena
SANITIZING WITH ANTIBACTERIAL
A creamy soap that deeply sanitizes the skin with the natural gentleness and efficiency of the organic extracts of Green Tea and Verbena, known for their antibacterial, purifying and antioxidant properties. For well protected hands and a tonic and smooth skin, characterized by a fresh scent.
Hibiscus and Aloe extract
Hibiscus and Aloe extract
HYDRATING AND SMOOTHING
A delicate and creamy formulation enriched with organic Aloe Juice, ingredient with exceptional refreshing and hydrating effects. After cleansing, the skin returns to its natural balance, toned and soft like silk. Hibiscus gives a fresh and elegant perfume.